Workshops
Adore your Core intro workshop with Marlene Henny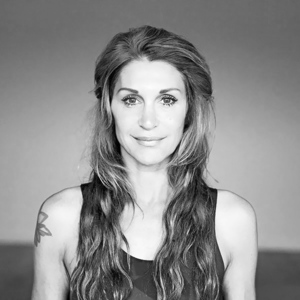 les wordt gegeven door
Marlene Henny
Want to learn to ride the core wave? Then come and join this core flow workshop!
Core Flow Yoga explained
Marlene Henny
 offers a unique Vinyasa approach: Core Flow Yoga. She teaches a weekly Core Flow class at De Nieuwe Yogaschool. This workshop takes you further into this practice. 
Core Flow classes offer transitional core movements and transitions through the deep core line, working from the inner body. This practice is defined by specific core signature poses and core Vinyasa based sequences that generate better alignment and stability, improves strength and flexibility. Core awareness is a unique and powerful practice that will make you feel more aligned physically and mentally.
Get a totally different perspective on your practice as you move your body through a dynamic, new and interesting Vinyasa core practice. This workshop is for beginners as well as more intermediate students.
It is also interesting for those wanting to gain more insight in the practice of core alignment yoga through a vinyasa based practice.

What you will learn
-Specific core principles
-Core alignment
-Core waves
-Specific core transitions
-How to build strength and endurance in the body's core muscles
-Feel better aligned as you stretch and strengthen all the major muscles groups, making all postures easier. Discover and learn how to use the pelvic floor and the psoas muscle to feel and connect with your center, increasing stability as an efficient total body/mind transformation.

Enjoy a conscious journey and be ready to move and sweat through a dance of core movements, learn to ride the core wave.

This workshop is an introduction to the Core Flow advanced study (50HR). CLICK HERE > for more information about the advanced study.

Date: Sunday January 5th 2019
Time: 12.00 to 14.00hr