Workshops
Foundational Sequencing Course (10 uur training) with Marlene Henny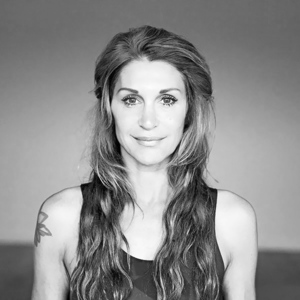 les wordt gegeven door
Marlene Henny
What?

Marlene will offer in this 10 hr training, the foundational building blocks of sequencing. This training is all about the foundational structures and Innovating sequencing that are safe, inspiring and empowering for your students.

How?

The day will start with a 2 hour vinyasa yoga practice which unfolds a clear example of the basic building blocks of sequencing and the art of vinyasa karma (steps by step progression). After the practice we will go through the Arc of a yoga class and all its ingredients and how to work with the method we use for sequencing: Vinyasa Krama building and how to apply the six movements of the spine in yoga asana. We will explore building from simple to more complex and how to enhance and change up your sun salutations, applying variations

Why?

Learning the foundations of sequencing will help you to understand creative sequencing much better. It is a toolkit that will inspire you with confidence to take your teaching to the next level and will make your students interested in coming to your classes as they can expect a class that is created with understanding and intelligence and will be for all types of students.

For who?

This workshop is for yoga teachers who want to explore how to structure and build a sequence for teaching a vinyasa flow class.

Marlene offers this course and will be working on the foundational building blocks of sequencing and variations on Sun Salutations.. We will cover understanding Vinyasa krama. We will explore building with a theme and how to enhance and change up your sun salutations.

This course is suitable for teachers who have recently qualified or are in their first couple years of teaching, or for those coming from other yoga styles of yoga who would like a better understanding of the foundational building blocks vinyasa flow sequencing.

When?

The 20th of May, 9.30 till 17.30

With?

Marlene is a E-RYT 500 H registered YA yoga teacher who loves to share the beauty of yoga, creating a platform for yoga students and yoga teachers to tap into their full potential. Marlene uses her knowledge of the mind-body connection, energy, and is known for her sequencing skills.

This workshop will be in English.


Date: Wednesday the 20th of May 2020
Time: 09.30 - 17.30 hr
Price: €110,-
Place: Amsterdam, De Nieuwe Yogaschool