Workshops
Core Flow Weekend (2 x 10 uur training) with Marlene Henny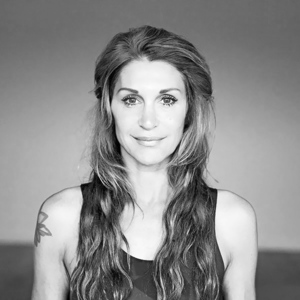 les wordt gegeven door
Marlene Henny
What?

Core Flow Teacher Training Course. Join Marlene Henny in her vinyasa based Core Flow Module for teachers and gain new insights to boost your classes and your yoga career!

How?

Throughout the day, after a 90-min core flow practice you will learn: core anatomy knowledge, core alignment through interesting transitions, core principles, core waves, core practice education and how to bring all this in to practice.

Why?

To discover new realms so you can bring it on to the next level, being different, yet knowledgeable, creative, insightful and teaching classes that are more fun and out of the ordinary, teaching them from a personal place.

For who?

Yoga instructors who know the foundations of teaching yoga. Please know that this training is for those who are already certified by a teacher training program and are teaching or are at the beginning of teaching public classes.

With? 

Marlene is a E-RYT 500 H registered YA yoga teacher who loves to share the beauty of yoga, creating a platform for yoga students and yoga teachers to tap into their full potential. She teaches her unique brand of dynamic, creative Core Flow Yoga and leads inspirational classes, workshops, online yoga, yoga retreats and teacher trainings in the Netherlands and abroad.

This 10 hour training is part of a set of two which you can follow seperately or as a two day intensive:

Day 1: Friday 22/05/2020. Intro to Core Flow: Understand the secret core muscle, The Deep Core Line and learn the foundations and principles of core cultivation in vinyasa yoga practice. Learn how to physically move into core alignment and the anatomy of flow. The order of teaching any pose in CFY, how to meet the earth and teaching from the earth. And last but not least, improving your knowledge of core anatomy and core alignment in your classes. >> Click here

Day 2: Saturday 23/05/2020. Core signature poses, core transitions and how to flow with core movement. Practice and understanding the core waves, core transitions in combination with core signature poses and how to awaken, teach the core breath and how to skillfully guide others into the landscape of their bodies, minds and hearts and teach in a powerful, uplifting and joyful way. >> Click here

This workshop will be in English.

Date: Friday the 22th and Saturday the 23rd of May 2020
Time: 09.30 - 17.30
Place: Amsterdam, De Nieuwe Yogaschool