Workshops
Nectar | Shanti Flow Masterclass with Simon Rowe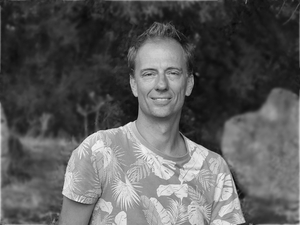 les wordt gegeven door
Simon Rowe
Nectar | Fluid Yin & Movement Meditation 
with Simon Rowe 

Dive into the Lunar / Yin pathway of Shanti Flow Yoga for inner healing & regeneration. Spoil yourself and enjoy one or all 3 of these deep, soulful lunar journeys, Learn how to enrich your Lunar or Yin experience with these breath and movement guided practices.


Nectar | Fluid Yin & Movement Meditation
Moving into sweet surrender ..

Come and experience how breathwork and flow can be integrated beautifully into a Yin quality of practice. This final masterclass is the gentlest and innermost sacred journey into softness and surrender. Dive into a fluid Yin sequence that gently unfolds in a serene moving meditation. Nourish yourself deeply by this fluid integration of Yin Flow, Breathwork & movement, untie the knots of resistance and open to the wisdom of your heart

Aham Shanta Bhavam' ~ peace is my nature




Masterclass series | Registration options
FULL SERIES 3 x masterclasses €75 incl. btw REGISTER HERE
Earth | Single masterclass €30 - REGISTER HERE
Water | Single masterclass €30 - REGISTER HERE
50hr Study - Yin Flow & movement Meditation with Simon

Click HERE to see details on Simon's upcoming 50hr training | Yin Flow & Movement Meditation 24 - 29 November 2022

Date: 4th of November, 2022
Time: 19:00-21:30 hr
Price: 30,00
Location: De Nieuwe Yogaschool